Jul 25, 2017 | #Blackspecfic
by Mikki Kendall
When I agreed to work on the #BlackSpecFic project as an editor I wanted to broaden other writers' platforms in the same way that I have expanded mine over the years.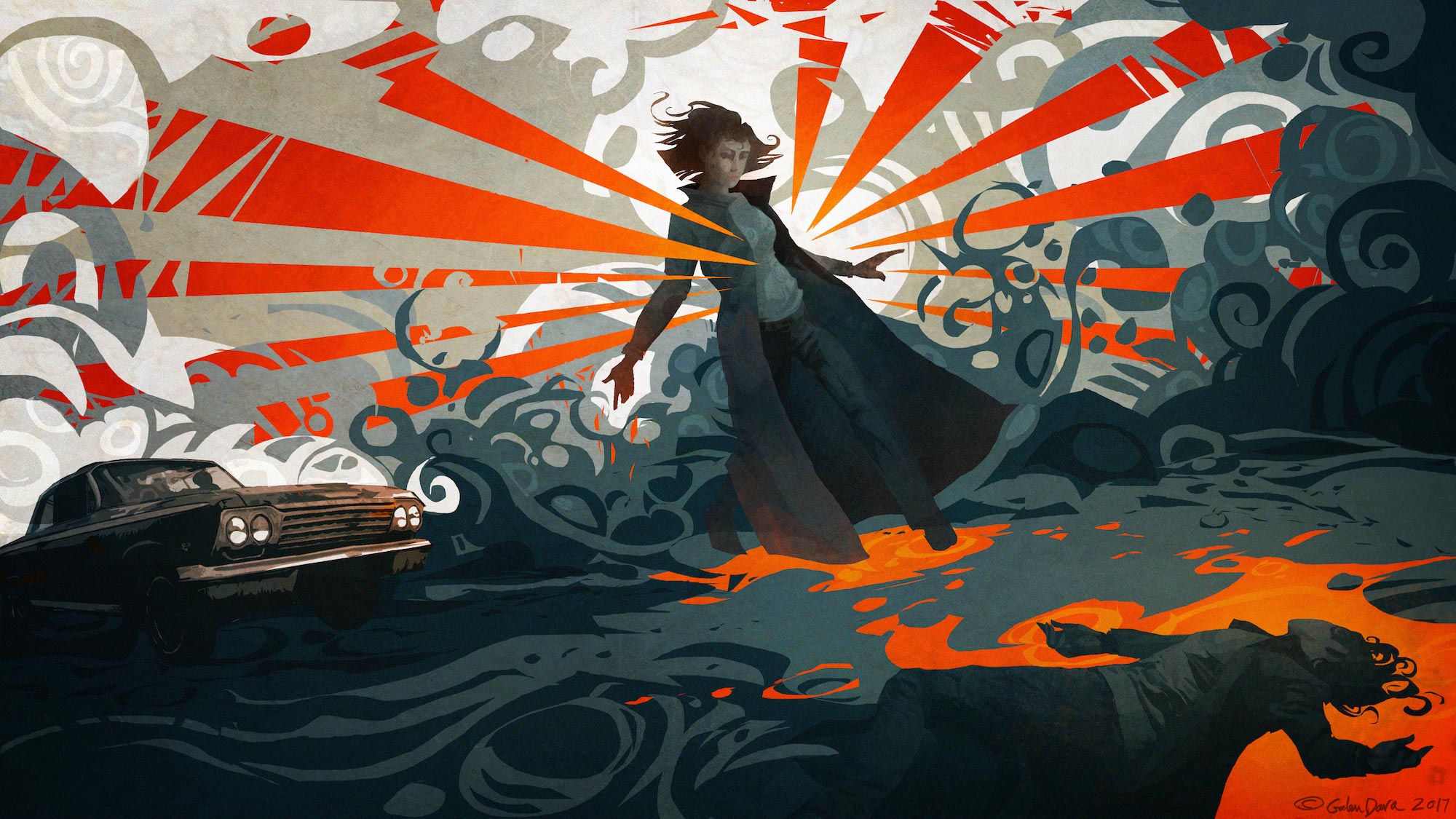 short story
by M. E. Owen
The inside door handle was loose. That should have been a clue. But Rebecca didn't notice, just went on in, whistling, smacking the garage door button as she passed.
Jul 24, 2017 | #Blackspecfic
by Cecily Kane
A couple of years ago, we noticed an alarming pattern in speculative fiction publications: while sometimes diverse in other ways, they published few to no stories by Black writers. Last year's report confirmed that perception. A year later, how are we doing?
flash fiction
by Mari Ness
Only one girl at a time, of course. One girl. She regretted that she could not do more, but she was only one woman, and she had other responsibilities.
Jul 13, 2017 | news
by Pablo Defendini
I'm pleased to announce that starting on August 2, Fireside will begin publishing a brand-new serial in twelve parts by none other than Sarah Gailey.
Jul 13, 2017 | essay
by Meghan Ball
The next time someone tells me to smile, I want to bare my razor-sharp teeth instead.
flash fiction
by Karl Dandenell
You are Explorers. You are First Contact. You go through the Portal. We do not. We are the ones who stay behind.
Jul 7, 2017 | news
by Brian J. White
Let's just rip off the band-aid: I am stepping down from Fireside.
flash fiction
by Tina Connolly
There are two of us, my twin and I, the two youngest princesses they never thought would rule. We found our own paths in life, I in dance and Gentian in song.
Jun 28, 2017 | essay
by Malka Older
We are in the early stages of a narrative disorder epidemic. True, narrative disorder isn't an official syndrome yet, but (unless I'm misreading the plotlines) our society is primed for it.
Page 1 of 29