flash fiction
by Kevin Hearne
She heard my boots crunch around the bend in the trail, looked up, and gave a tiny smirk when she saw me stop in confusion. Instead of saying hello or asking for help, she tried to reassure me. "Don't worry, Mister, I won't eat you," she said. "I'm not hungry right now."
May 18, 2017 | essay
by Elsa Sjunneson-Henry
Ableism creeps into our language all the time. Words that seem innocuous to many, well, they're not so innocuous to me.
short story
by Mikki Kendall
It is a curious thing to live long enough to hear the story of your life go from a gossipy tale told by people on the periphery to a myth that frames you both as a victim and a villain.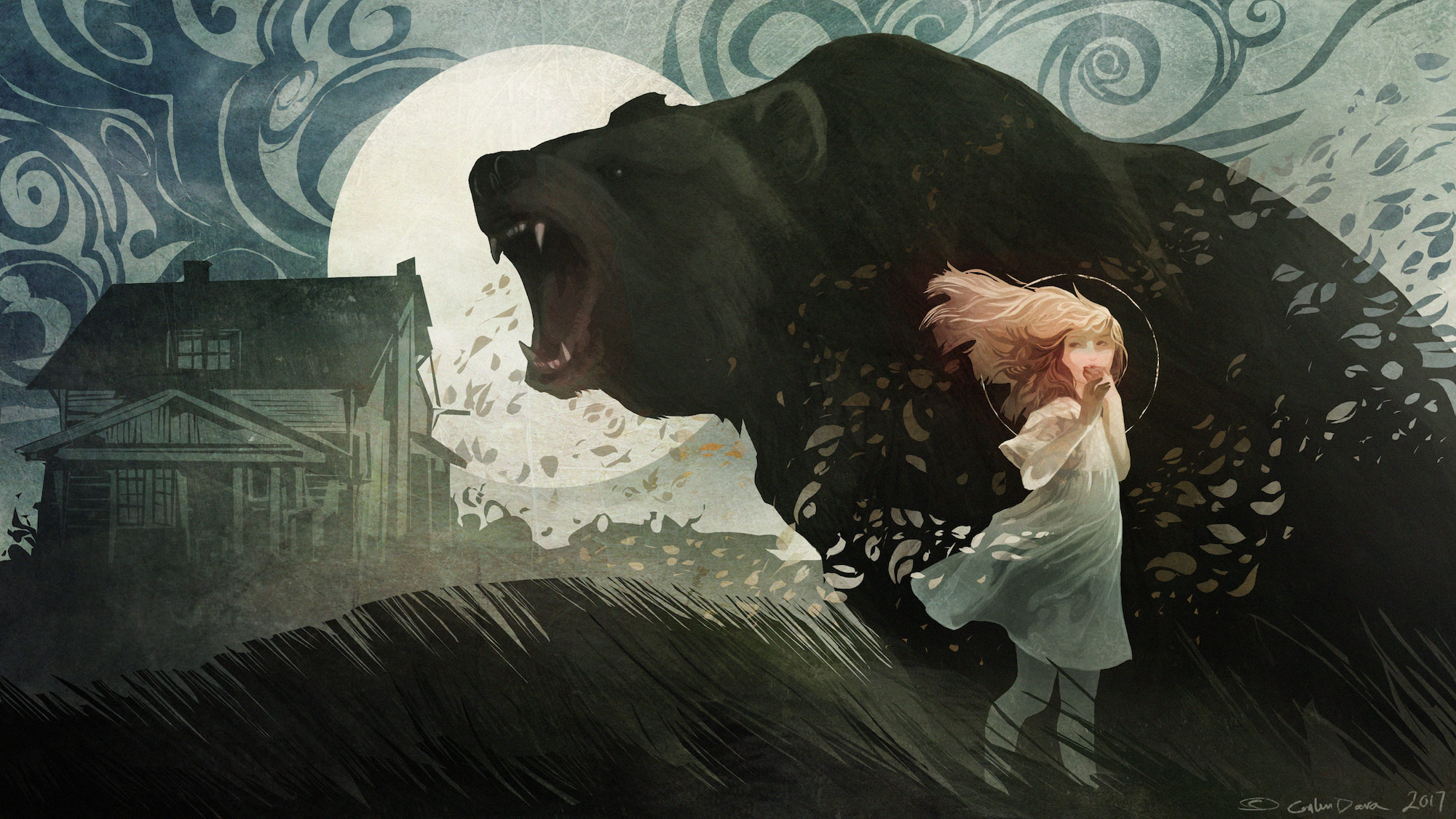 short story
by Martin Cahill
Daddy says he can still hear it, but we can *all* still hear it, pawing at the bag of chips I left on the counter downstairs, snuffling into the salt. Do bears like chips?
short story
by Raq Winchester & Fran Wilde
Due to someone mistakenly scheduling the office party synchronously with the rollout of the 2016 local adjustment planning calendar upgrade to version 16.5, I think some apologies are in order. I am sure the responsible party or parties will want to make amends. As a result of this error, the rise of fascism in Europe has accelerated, the next global extinction launched without supervision, and the party caterers were sent to 1620 BCE.
short story
by Sarah Goslee
Nik came here to learn magic, not to be ignored by everyone — even the teachers — except when it was time for tea.
Apr 13, 2017 | news
by Brian J. White
We were open to flash fiction submissions (stories of 1,000 words or less) last month. We received 567 stories and accepted 17.
flash fiction
by Kate Lechler
The first word I learned that day was "perfect." He repeated it, over and over, running hot fingers down the skin of my cheek and neck. His hands found the ragged wooden edges of the hole in my back, danced down to the base of my spine, stroked down the furred length of my tail.
Apr 7, 2017 | news
by Brian J. White
We wanted to give you all a way to show that you're not lying down in the face of hatred, bigotry, and violence.
flash fiction
by Nino Cipri
Dirty river water filling my mouth, the tastes of oil and mud and rust; plastic zip-ties cutting into the skin of my wrists; lights on the surface of the water receding away from me. That's what I remember from before I died.
Page 1 of 27