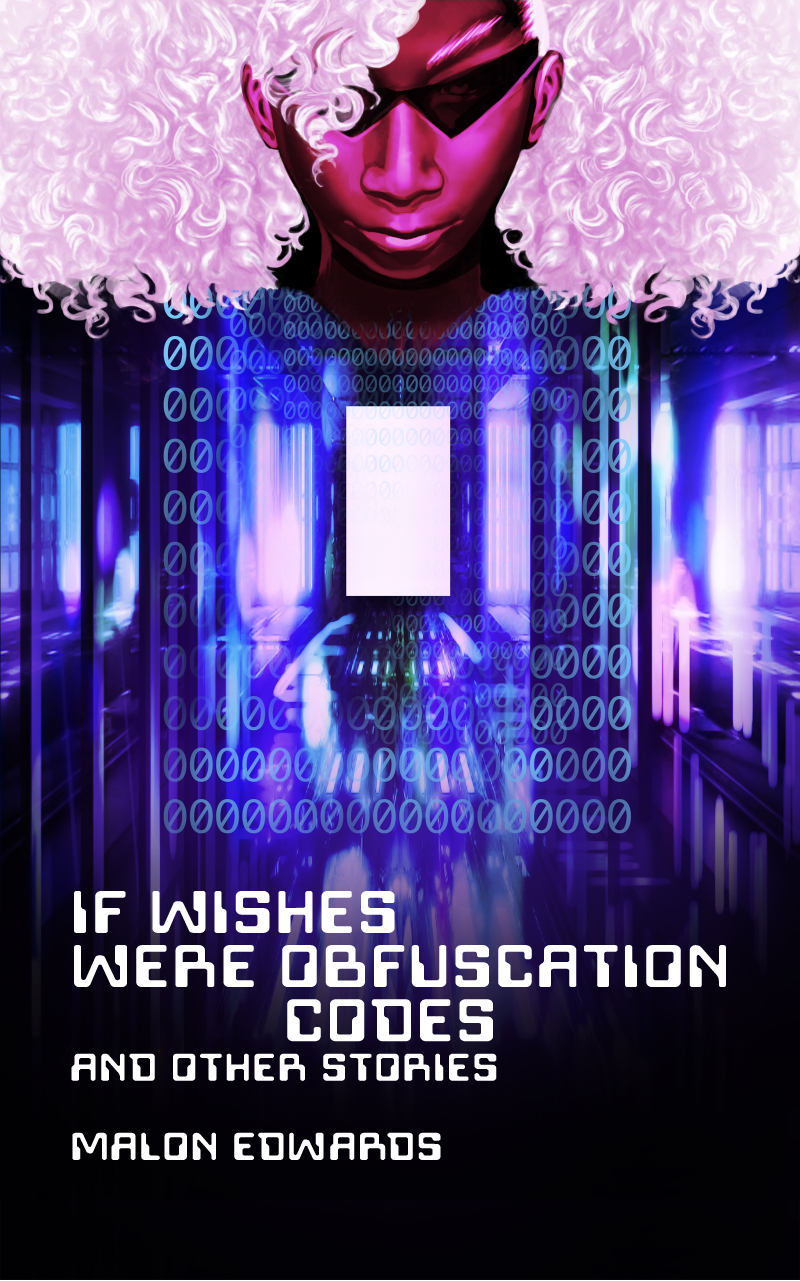 If Wishes Were Obfuscation Codes and Other Stories
A novel
by Malon Edwards
Description
"Electric Resurrection. Born again perfection. The six-zero correction."
For the last decade, Malon Edwards has been spinning out a world where humans have conquered death but still haven't bothered to take care of the living. Where resurrection is the ultimate commodity—if you're rich enough, powerful enough, and white enough to buy in.
If Wishes Were Obfuscation Codes and Other Stories collects 10 cyberpunk dispatches, including a brand-new, epic rap novella. On offer is a guided tour of an independent Chicago, a beacon of Black excellence that is done with the ever-hostile State of Illinois showing its ass.
Your guides are a little rough around the edges: hackers and assassins, thieves and grieving parents, elders and teenagers. Don't fret. These people will take good care of you, so long as you mind yourself.
Welcome to the Sovereign State of Chicago.
About the Author
Born and raised on the South Side of Chicago, Malon (MAY-lon) now lives in the Greater Toronto Area, where he was lured by his beautiful Canadian wife. Many of his short stories are set in an alt-Chicago future and feature people of color. In January 2020, he was diagnosed with multiple sclerosis. His brain lesions do their best to stop him from writing, but he continues to fight them—and keep going.