Oct 18, 2018 | essay
by Danilo Campos
What if science and technology could make the entire global resource pie so large, even a minuscule slice could represent abundant prosperity?
flash fiction
by Sarah Gailey
Read: 'Murder'. It was murder, the car had a choice, you can't choose to kill someone and call it manslaughter.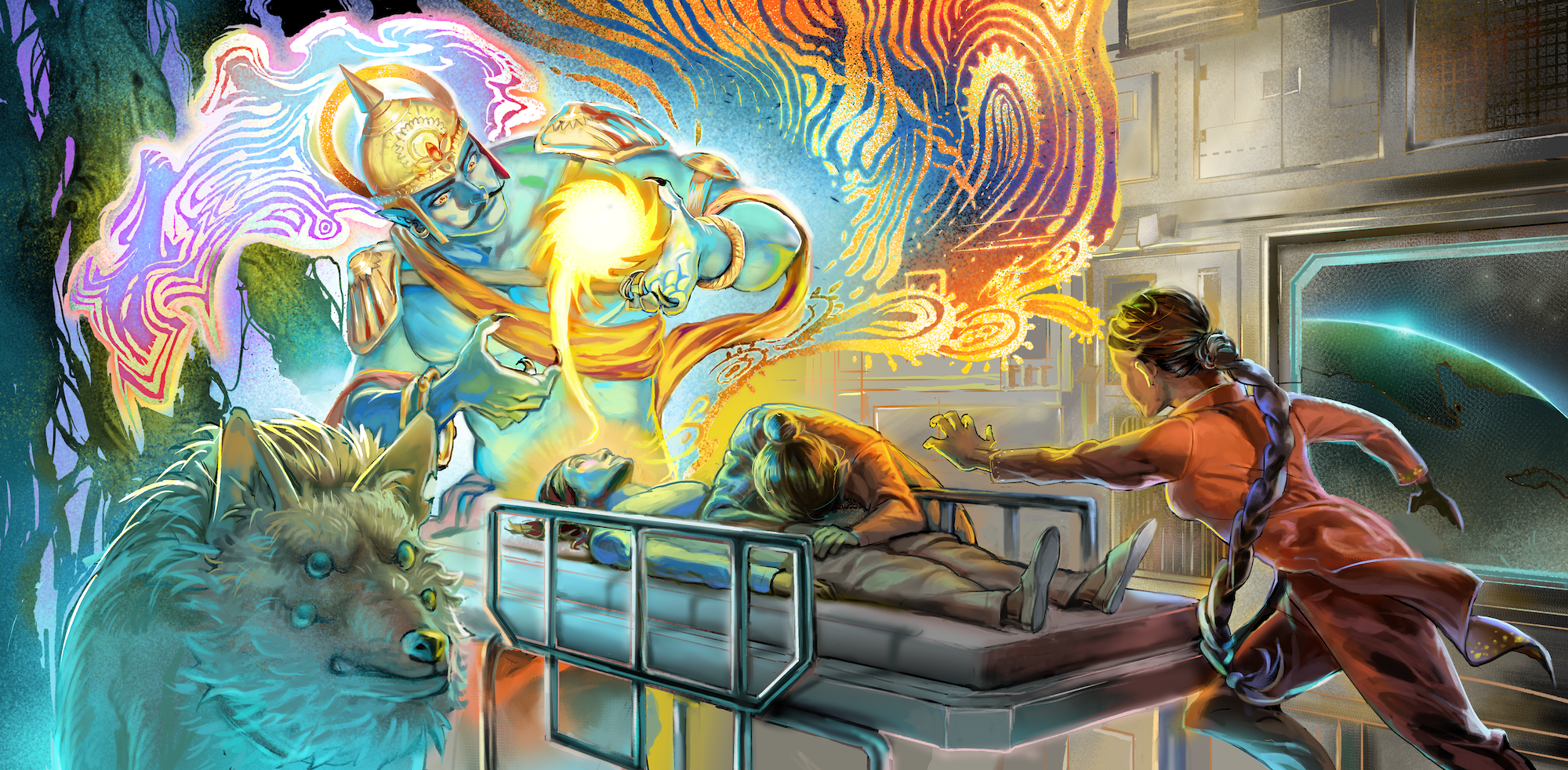 short story
by Keyan Bowes
Mom's turquoise-blue saree morphed into her silver Battle Station uniform. … She'd be needed in the Situation Room with all the other Telepaths.
short story
by Takim Williams
Dr. Williams has retreated to his inner space, where he has spent increasingly more time since his wife's death in the office fire a year ago.
Sep 27, 2018 | news
by Pablo Defendini
We're thrilled to reveal the cover for Hillary Monahan's upcoming novel, Gunsmoke & Glamour!
flash fiction
by Mari Ness
He is not exactly dead, of course—indeed, those who do touch him often say, later, that he's rather unpleasantly warm.
Sep 20, 2018 | essay
by Hillary Monahan
"What do I do, as a survivor existing in publishing? For that matter, what do other victims do?"
flash fiction
by Beth Goder
If a shark is speaking to you, that is a sign that it is an alien.
flash fiction
by Anne Dafeta
Ouija was not a game she ever expected to find in Lagos. Back in New York? Of course. … But Ouija, in a Nigerian store?
Page 1 of 42