In Print and Shipping to subscribers
Fireside Quarterly
Summer 2020 Issue
Edited by Kate Dollarhyde
Featuring Stories by:
Eleanna Castroianni Jo Kaplan David Naimon Mary Soon Lee Jo Lindsay Walton Vajra Chandrasekera Kerstin Hall dave ring Tessa Fisher & Marianne Kirby Jeremy Packert Burke Makena Onjerika Kyle Kirrin Hal Y. Zhang Maria Romasco Moore
Illustrated By:
Pao-ju Lin Melody Newcomb Anna Dittmann
Fireside Magazine
Fireside Magazine Issue 83, September 2020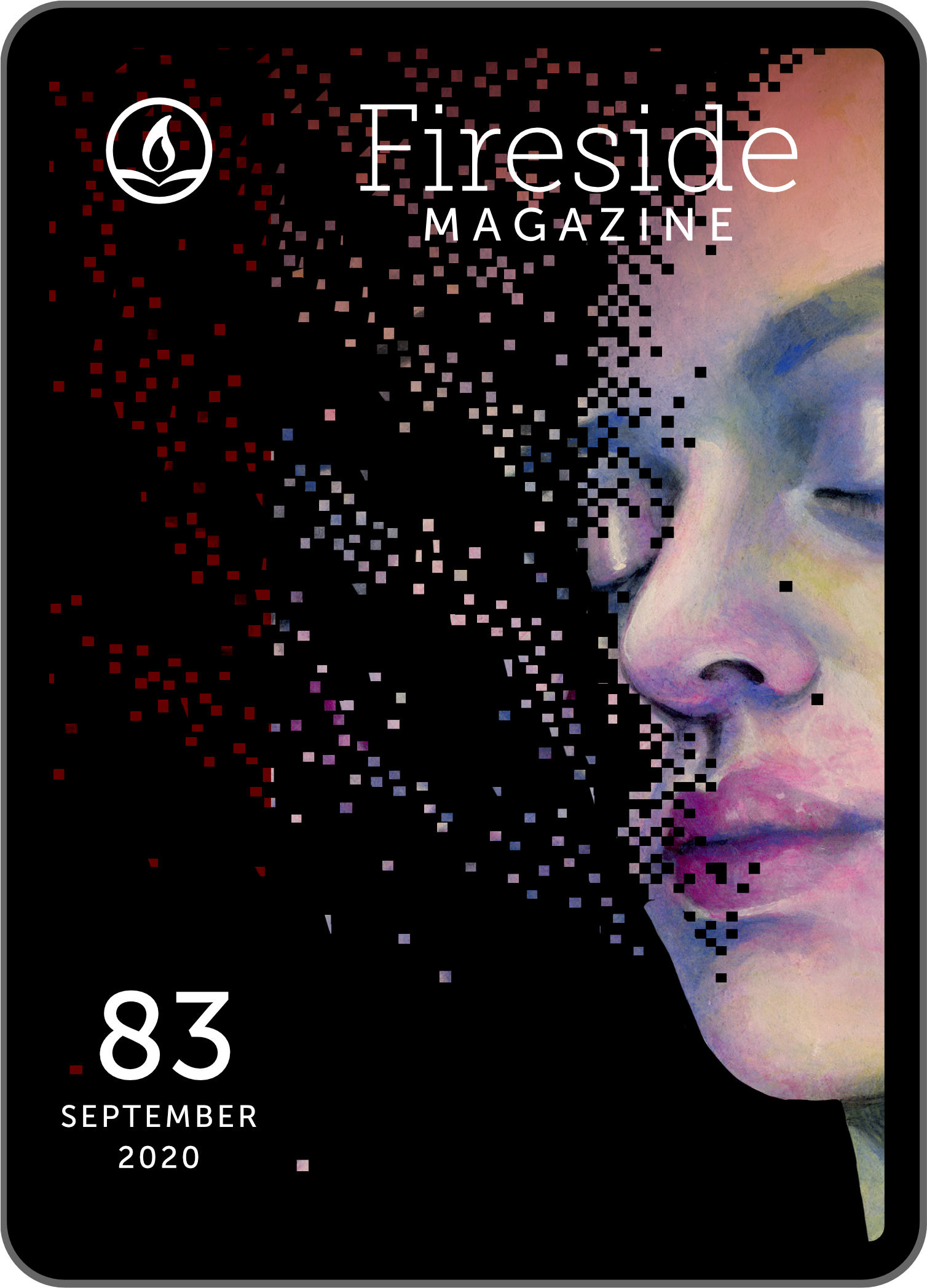 Buy the ebook
A Machine, Unhaunted,
a short story by Kerstin Hall; illustrated by Melody Newcomb
The story of an AI in mouring, and how they cope and move forward through their grief.
The Roman Road,
a short story by Vajra Chandrasekera
Follow the journey of a homunculus as it uploads into its new container.
A delightful dossier chronicling Ms. Wolfboy's recovery.
Fireside Magazine Issue 82, August 2020