Sep 27, 2018 | news
Announcing Pre-Orders and the Cover Reveal for Hillary Monahan's Gunsmoke & Glamour
We're thrilled to reveal to you all the cover for Hillary Monahan's upcoming novel from Fireside Press: Gunsmoke & Glamour, which goes on sale for pre-order today on Amazon, Apple Books, Barnes & Noble, and Kobo. It will also be available in print and ebook on the Fireside Shop on November 20.
Gunsmoke is a fun, raunchy ride through a weird west full of fairies and witches, spells and curses. It follows Marshall Cayton Jensen as he travels the Wild West in search of a cure for a deadly curse, accompanied by his best friend Doc Irene, and his girlfriend's sister, Addy.
When it came time to find an artist to illustrate Gunsmoke & Glamour, we had a clear mandate–if you know Hillary, you know that she's outspoken in her support for representation, and Gunsmoke  reflects Hillary's idiosyncrasies: Doc Irene is a trans woman, and Adelaide is a fat, sexy lady. The cover had to represent these characters well, and celebrate them rather than try to hand-wave then away.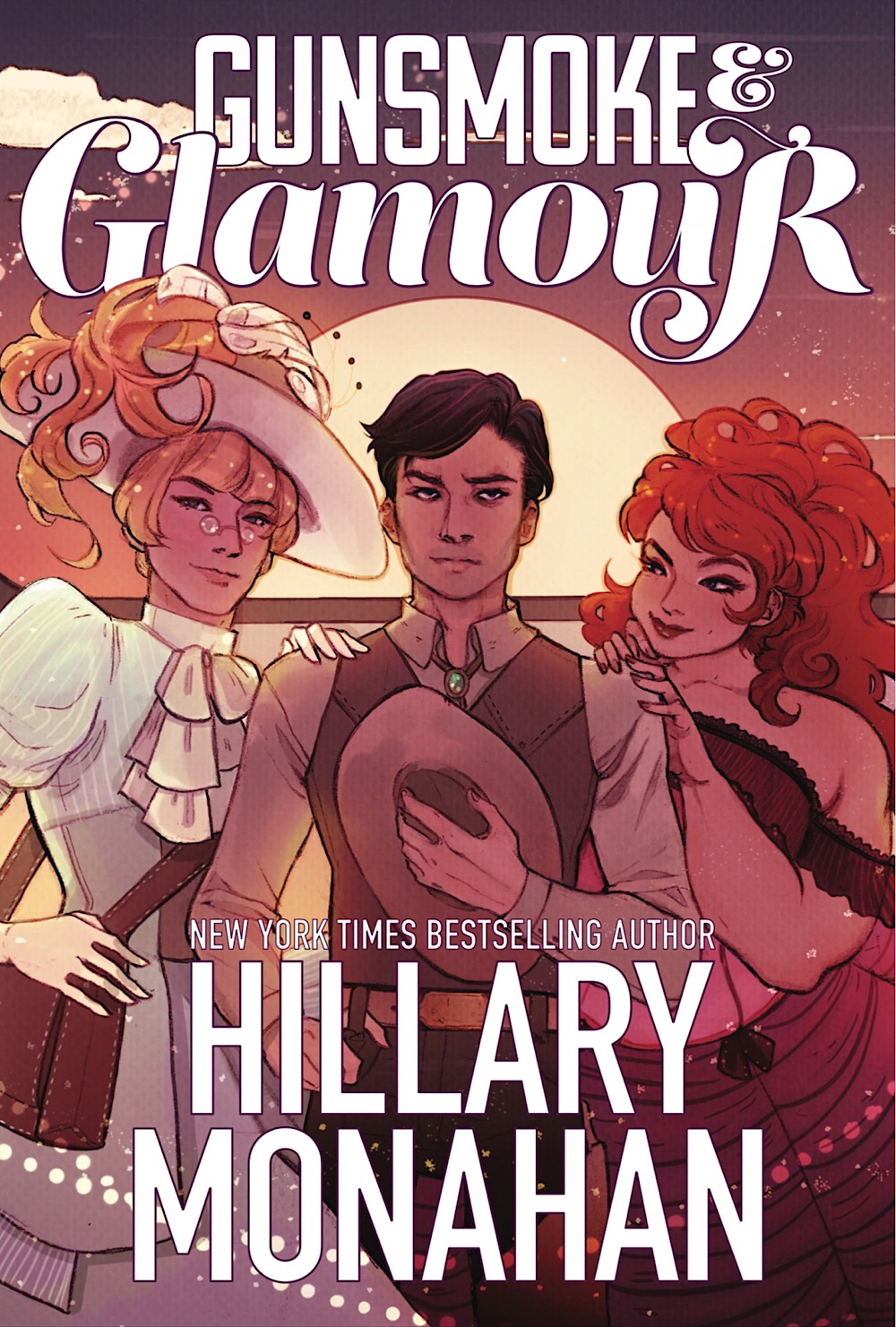 Enter Eli Hoyt. Eli's work is heavily inspired by anime and manga, and his combination of cartoony style and romantic subject matter works well to reflect Gunsmoke's slightly madcap tone, as well as its 'foolish love' plot. Once we got talking about the characters and themes in the novel, he got it immediately–we needed a slightly put-upon, low-key ridiculed male lead, since Hillary works hard in the novel to subtly subvert toxic masculinity through our protagonist; we needed a strong and confident Doc; and an unabashedly fat and sexy Adelaide to bring the cover home. Oh, and a tiger. Because, well, because ZOMFG BIG KITTEH.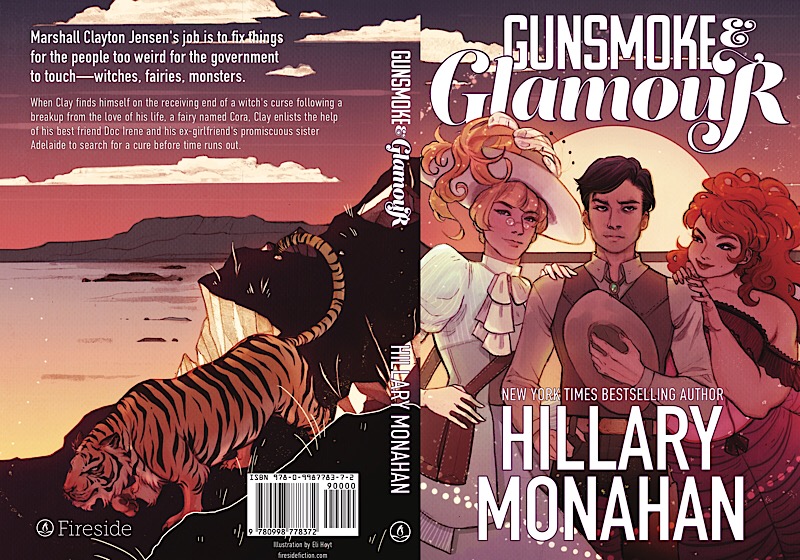 So enjoy the cover for Gunsmoke & Glamour, and go pre-order the novel. We can't wait to get it in your hands, so that you can take this wild ride along with us.
About the author