The high-quality, full-color, illustrated print edition of Fireside,
delivered to your mailbox for only $10 a month.
Each issue of Fireside Quarterly includes more than 120 pages of stories, essays, and artwork — three months' worth of Fireside Magazine.
The latest issue features stories, essays, and poems by:
Shiv Ramdas
Russell Nichols
George Lockett
Layla Al-Bedawi
Mary Soon Lee
Sabrina Vourvoulias
Jaymee Goh
Jenn Reese
Stu West
Sheree Renée Thomas
Brandon O'Brien
Kenesha Williams
Jennifer Stephan Kapral
Alberto Chimal
Karen Osborne
Sarah Gailey
Eden Royce
Fran Wilde
A. T. Greenblatt
Every new issue of Fireside Quarterly features stunning illustrations, printed in brilliant full color, on triple-gatefold inserts.
The current issue features illustrations by:
Galen Dara
Ashanti Fortson
Bernard Lee
Quarterly subscribers also recieve the ebook edition of Fireside Magazine each month.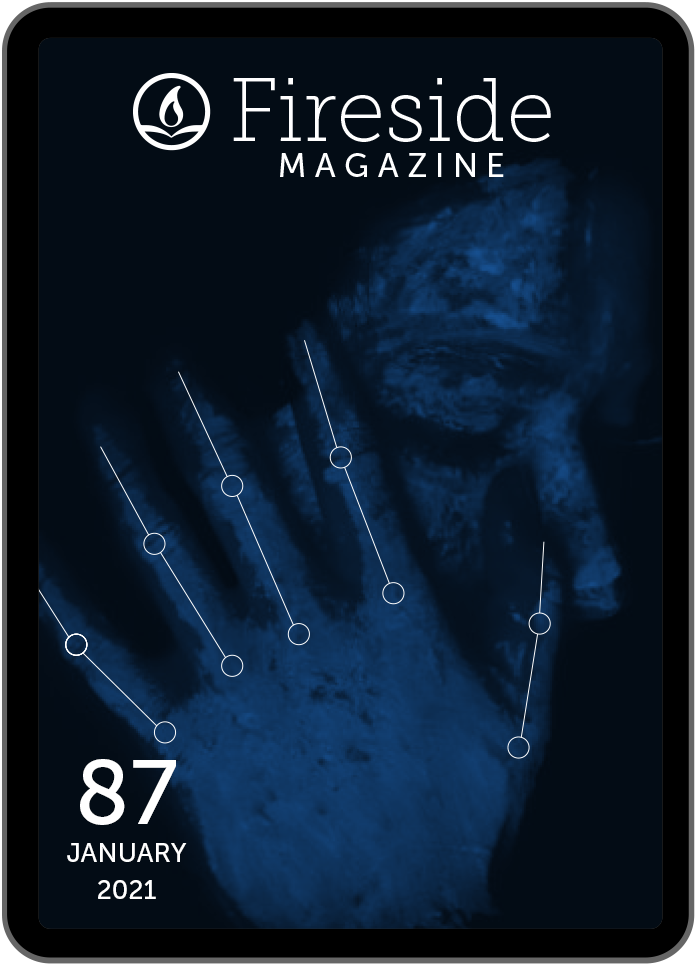 And if you're an ebook-only kind of reader, you can subscribe to our monthly ebook delivery for just $5 a month.