The high-quality, full-color, illustrated print edition of Fireside,
delivered to your mailbox for only $10 a month.
Each issue of Fireside Quarterly includes more than 120 pages of stories, essays, and artwork — three months' worth of Fireside Magazine.
The latest issue is edited by Dominik PArisien, and features stories, essays, and poems by:
Taimur Ahmad
Annika Barranti Klein
Amy Griswold
Veronica Brush
Vajra Chandrasekera
Sam Kyung Yoo
nwaobiala
H. Pueyo
Michael Robertson
LH Moore
Mike Loniewski
Hal Y. Zhang
Nibedita Sen
N.R. Lambert
Every new issue of Fireside Quarterly features stunning illustrations, printed in brilliant full color, on triple-gatefold inserts.
The Winter 2020 issue features illustrations by:
Kieu Vo
Carlota Suárez
Omar Gilani
Quarterly subscribers also recieve the ebook edition of Fireside Magazine each month.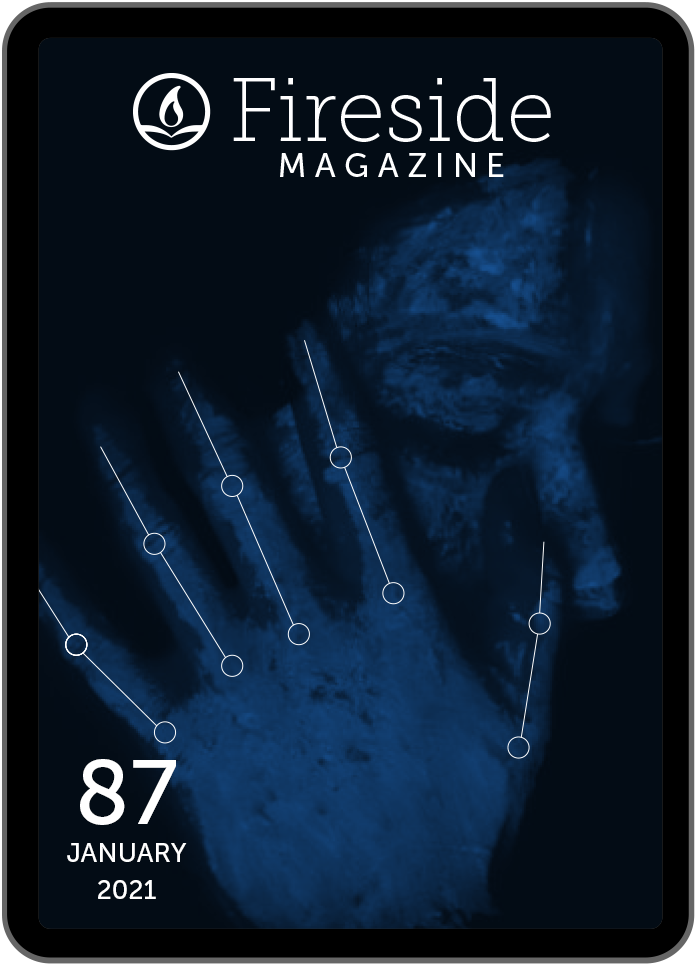 And if you're an ebook-only kind of reader, you can subscribe to our monthly ebook delivery for just $5 a month.