The high-quality, full-color, illustrated print edition of Fireside,
delivered to your mailbox for only $10 a month.
Each issue of Fireside Quarterly includes more than 120 pages of stories, essays, and artwork — three months' worth of Fireside Magazine.
The latest issue features stories, essays, and poems by:
Ana Hurtado
Cyd Athens
Rose Lemberg
Beth Goder
Derek Newman-Stille
Sheree Renée Thomas
Alexandra Seidel
Karolina Fedyk
Jessica Jo Horowitz
José González Vargas
Mikki Kendall
Zoë Medeiros
Izzy Wasserstein
Ben Francisco
Nghi Vo
Mary Berman
A. A. McNamara
Raquel Castro
Rešoketšwe Manenzhe
Every new issue of Fireside Quarterly features stunning illustrations, printed in brilliant full color, on triple-gatefold inserts.
The April issue features illustrations by:
Cat O'Neil
Matthew Davis
Ora Xu
Quarterly subscribers also recieve the ebook edition of Fireside Magazine each month.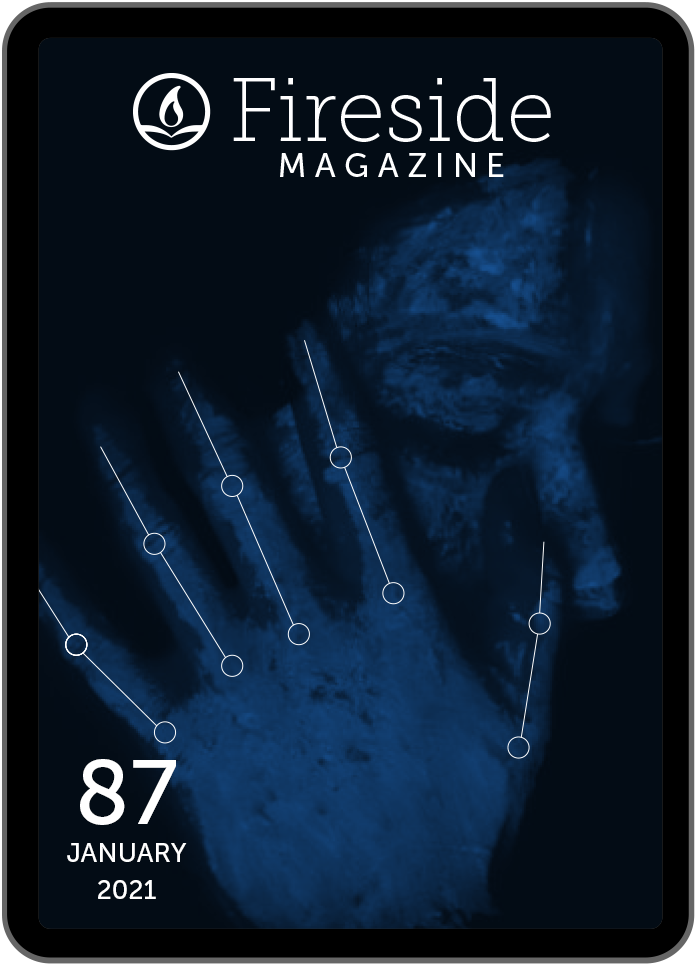 And if you're an ebook-only kind of reader, you can subscribe to our monthly ebook delivery for just $5 a month.